---
Put the power of personalization to work for your employees. Providing your employees with personalized solutions helps them feel more confident about their decisions, and making a one-to-one connection with them inspires them to take action.
Empower Retirement Advisory Services gives your employees the special attention they deserve by offering them a professional strategy implemented and managed specifically for them.1
There is no guarantee provided by any party that participation in any of the Advisory Services will result in a profit.
Learn more

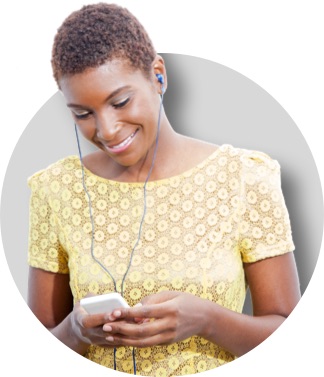 Real help from real people
Licensed retirement representatives can assist your employees when they are transitioning in or out of a plan, need support related to savings and financial wellness decisions, or seek advice on investing within a plan.
More about financial wellness


Experienced, professional consultations
We can help your employees consolidate assets from existing retirement plans, explore new investment strategies or access professional advice.
As with any financial decision, employees are encouraged to discuss moving money between accounts, including rollovers, with a financial advisor and to consider costs, risks, investment options and limitations prior to investing.
When we partner with you, we create and deliver individualized communications throughout each employee's retirement journey. We focus on providing the right information at the right time to inspire them to take control of their financial future.
A communications approach that drives specific, relevant action
The Empower Retirement participant experience is designed to help your employees reach their unique goals
Relevant
Messaging is based on the needs of employees and is designed to guide them to a specific action.
Multichannel
Whether online, over the phone or in person, we reach your employees where and when they want.
Continuous
Engagement is ongoing and is tailored to your plan goals as well as your employees' planning needs.
Our sole focus is helping people to and through retirement — no matter how they choose to interact with us.
Communication and education programs are created and executed by our internal marketing agency. The agency consists of teams of writers, designers, and account and project managers who work across all media to ensure consistent messaging and branding.
Our resources and capabilities allow us to meet all of our clients' communication and education needs in-house. The ultimate goal is to bring to life the benefits of your retirement plan, engage your employees and motivate them to take action.
Not all product offerings and services are available in all states or to all plan sizes and types. Please contact your Empower Retirement representative to determine what is available for your situation.
1 Online advice and the managed account service are part of the Empower Retirement Advisory Services suite of services offered by Advised Assets Group, LLC, a registered investment adviser.
2 Empower Retirement proprietary research conducted March 23, 2017, through September 17, 2017. Campaign participants of client plan in pilot (8,149 individuals) versus matched control group (6,991 individuals).