When we partner with your clients, we create and deliver personalized communications throughout each participant's retirement journey. We focus on providing the right information at the right time to inspire participants to take control of their financial future.
Our suite of communication offerings:
Educational fliers
Live seminars
Self-paced online learning
Targeted marketing campaigns
Participant e-newsletters
We engage participants across multiple channels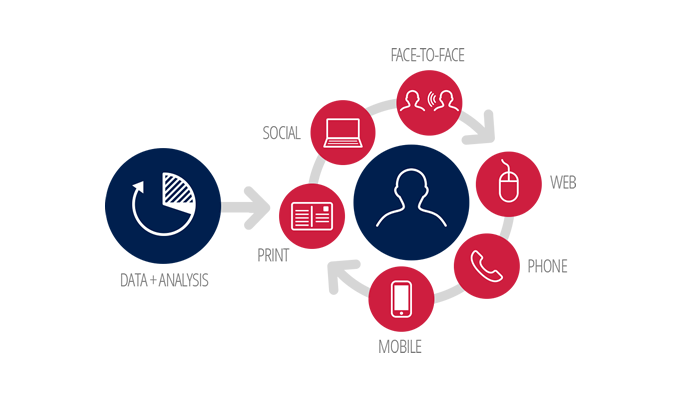 Our sole focus is helping people to and through retirement, no matter how they interact with us.
The campaigns we deliver are created by our in-house marketing agency. Our experience with some of the world's top brands, as well as our innovative approach, ensures that we deliver the most creative, compelling and relevant information — that we then measure, monitor and optimize.
We also recognize the importance of in-person interaction. The ability for participants to meet with a representative who is dedicated to helping them reach their goals is an important part of the overall experience.